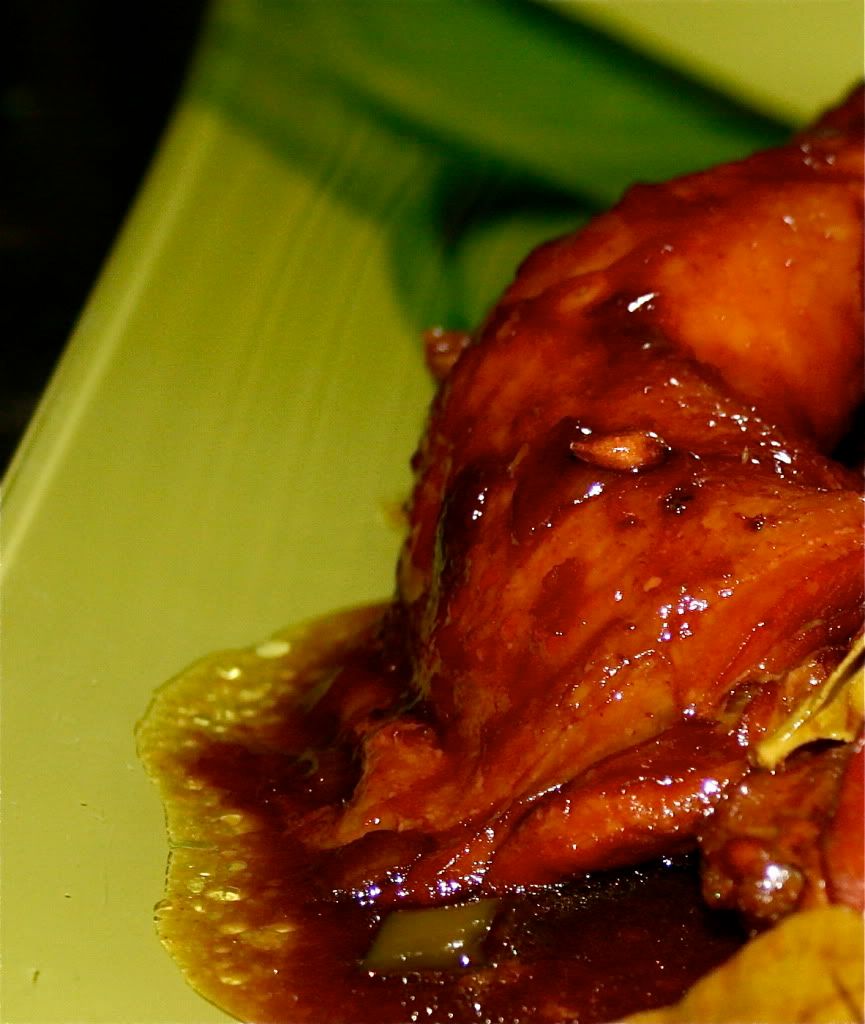 Delicious and unique flavoring using the fragrant nutmeg. The sauce is smooth and silky, a little bit sweet from the "kecap manis", and spicy but not too spicy! I didn't put any salt for this recipe as the fish salt is already too salty for me. Very easy to make!

1.5 lbs cornish hen, quartered
2 shallots, sliced
2 garlic cloves, sliced
1 - 2 tbs canola oil
¼ to ½ tsp (
depending how strong you want it, I like mine strong/nutmegey
) freshly grated nutmeg
1 stalk fresh lemon grass, bruised and knotted
1 sliced fresh galanga
5 Kaffir lime leaves
2-3 fresh Thai chiles, chopped (optional)
1/2 tsp fish sauce
white pepper
In a braiser fry the shallots with oil over medium heat. Add the chicken and the rest of the ingredients. Coat the chicken well. Cover, turn the heat to medium low, and let it cook for 35 - 45 minutes. Taste and adjust seasoning if needed. Serve with steam plain Jasmine rice.