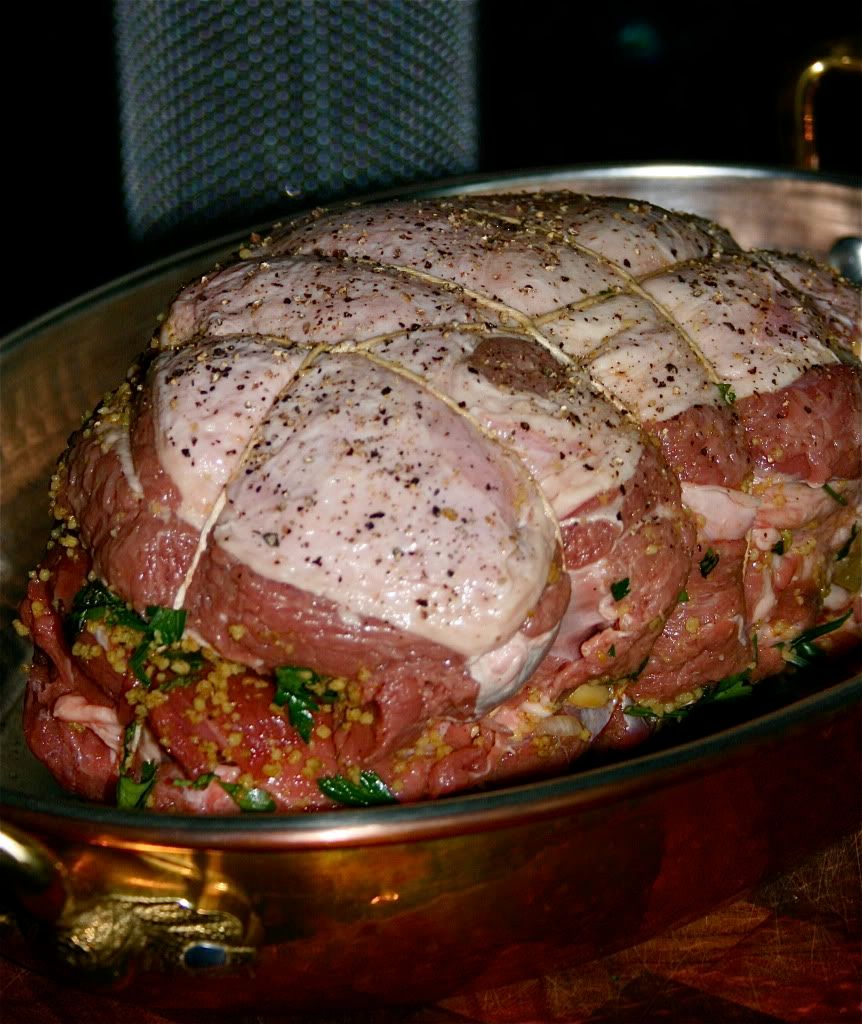 Simple and delicious! You can serve this lamb with roasted summer squash, eggplant  or roasted bell pepper. Don't forget the 
Harisa
!
Ingredients:

4 lbs boneless leg of lamb, butterflied (ask your butcher to do it)
1 onion, cut into a large chunks
2 tsp ginger
2 tsp cumin
1 tsp cinnamon
1 tbs fennel seed, grind
1 tbs coriander seed, grind
1 cup roughly chopped mint
¼ cup chopped parsley
¼ cup chopped cilantro
½ cup cooked couscous
about  handful  lightly toasted pine nuts
1 - 2 tbs oil
salt and pepper
Kitchen string
Fry the onion with 1 or 2 tablespoon of oil until soft, add the spices and the herbs. Stir for a few minutes, then add the cooked couscous and the pine nuts. Mix well. Season with salt and pepper. Cool completely.
Preheat oven to 425⁰F

Rinse the lamb under cold running water, pat dry with paper towel. Lay flat on a baking pan. Season with salt and pepper, spread the stuffing over (you may have some left over). Roll the lamb and tie neatly with kitchen string.

Bake 45 to 55 minutes depending on how reliable your oven temperature, or until cooked to your liking. I like mine a little  pink in the center. Remove from the oven, cover with aluminum foil at least 10 minutes before carving.