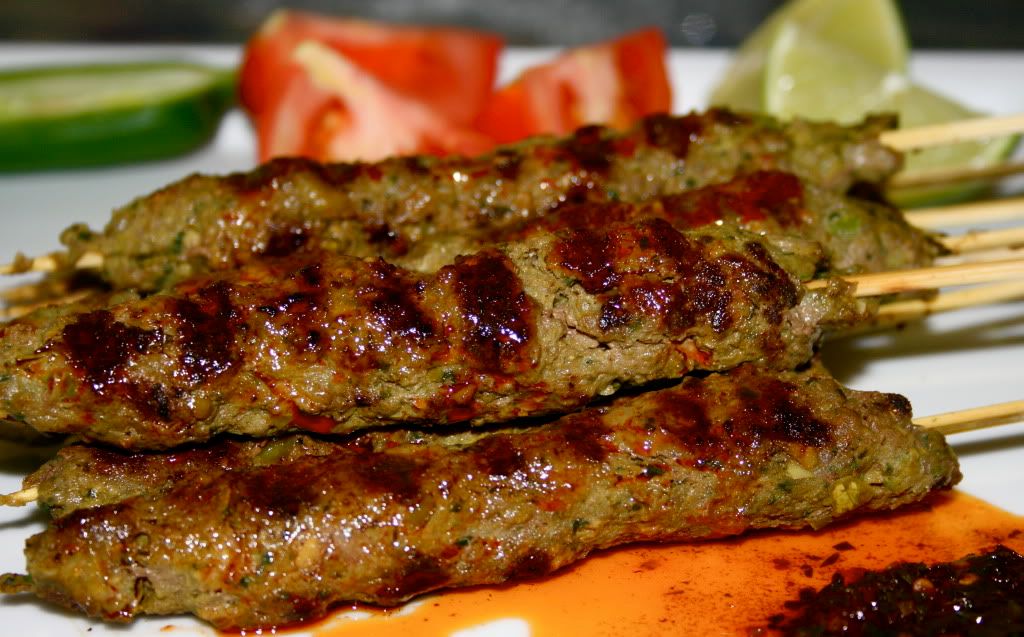 My two sisters will really like this sate, and hope that they won't be discourage by the long list of ingredients. If you can't find Buffalo (Bison) in your area, you can use regular ground beef or pork for this recipe. Actually, taste even better with pork.
Ingredients:
2 large shallots, chopped
5 cloves garlic, chopped
5 Thai chili
1 tbs ginger
2 tsp cumin
1 tbs coriander
1 tsp turmeric
1 tsp powder galangal
2 lemongrass, white part only-sliced
1 whole clove
nutmeg, just enough for a taste (optional)
5 black pepercorn
5 white pepercorn
1 cup roughly chopped cilantro
1 tbs fish sauce, use
this brand
, it's less fishy/stinky.
bamboo skewer
Soak the bamboo skewers at least 15 minutes before using it.
Place all ingredients in a food processor, except the ground buffalo, process to make a paste. Or, using mortar and pestle (it will taste much more delicious), pound all ingredients until you get the consistency of a smooth paste. Transfer to a large bowl, add the ground buffalo-mix well.
Mold more or less a handful of this mixture around the wooden skewer. Grill until golden brown. Serve immediately with steam rice and saute green.
I'm sending this to: Shinta, Deetha, and Ayin for their event,
Masak Bareng yuuk
! Hope they like it!