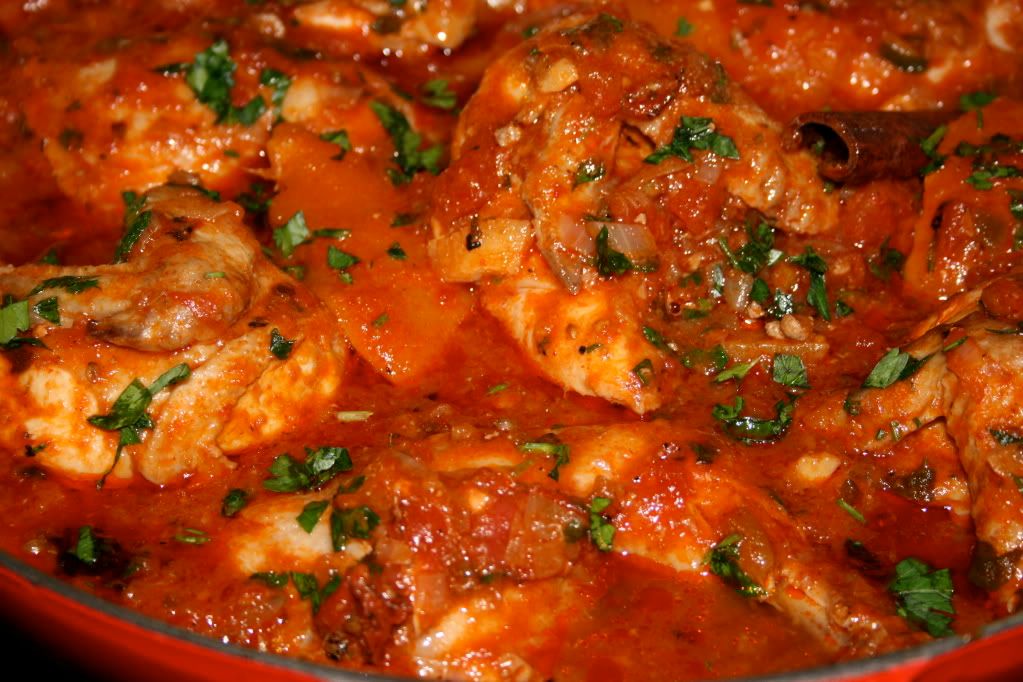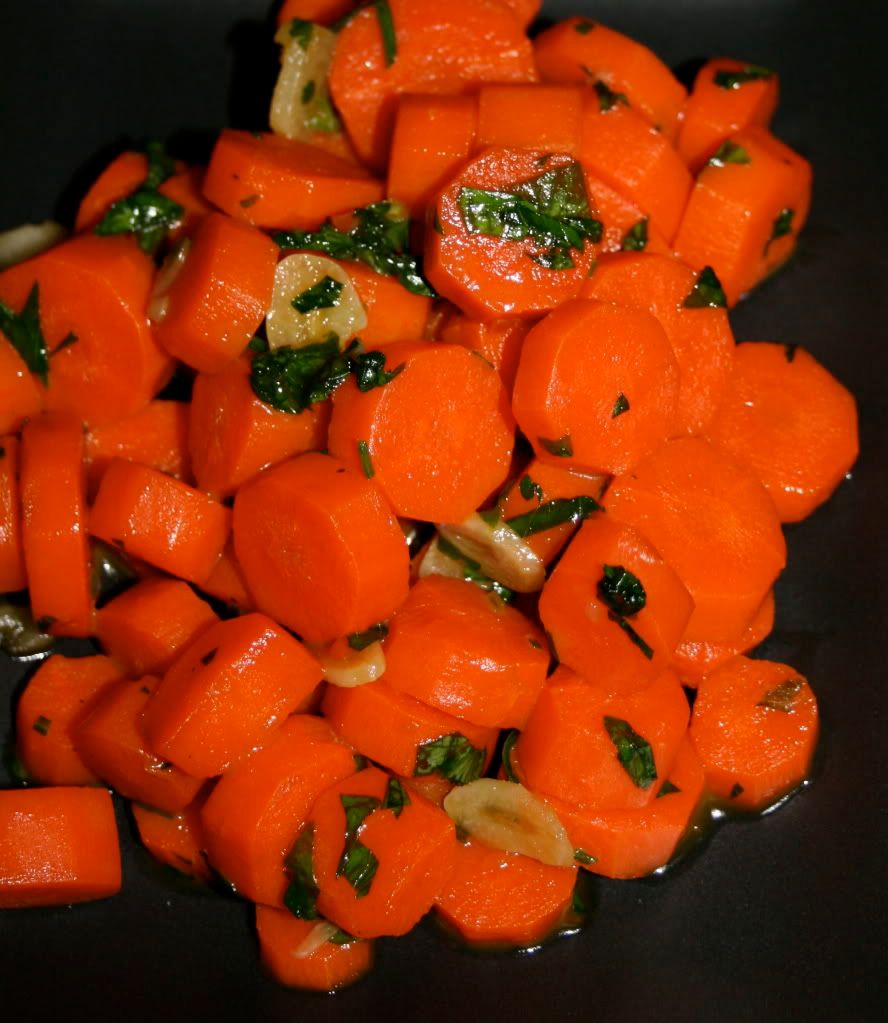 I still have a jar of my
preserved lemon
in the refrigerator. I thought I'd make something with it. The
Kirmizi Biber
will add a little bit of spiciness to the dish, though I like it more spicy, I only put 2 teaspoon in the recipe. You can completely omit the chili, but I think it will taste a little bland (that's my opinion, though)
Ingredients:
2 cornish hens, rinse under cold running water, pat dry, quartered
1 onion, finely chopped
4 cloves garlic, finely chopped
1 tbs coriander seeds, roughly ground
2 tsp dried oregano
1 tbs tomato paste
1 canned (14 oz) whole fire roasted tomato, chopped
2
preserved lemon
, rinse under cold running water to remove the saltiness, discard the pulp - roughly chopped
1 stick cinnamon
1 to 1½ cup water
2 tbs finely chopped parsley
2 tbs olive oil
salt and pepper to taste
Heat the oil in a braiser over medium heat, add chopped onion. Cook until the onion is soft and translucent. Add garlic, coriander seeds, kirmizi biber, and oregano. Saute for another minute.
Add tomato paste, canned tomatoes, water and cinnamon, stir. Add the cornish hen pieces, bring to a boil. When it is boiling, reduce the heat to low. Now add the preserved lemon. Cover the pan with its lid. Let it simmer for 30 minutes.
Open the lid, add 1 tablespoon chopped parsley, and taste to see if need more salt (the preserved lemon is usually very salty, so make sure to taste the sauce before adding salt). Cook the cornish hens for another 10 minutes without the lid, so that the sauce thicken a little and the cornish hens is cook completely.
Transfer the cornish hens including the sauce into a serving plate, sprinkle the remaining parsley over it. I served this with glazed carrots with honey and orange blossom water, steam Brussel sprouts, and

Persian rice

.