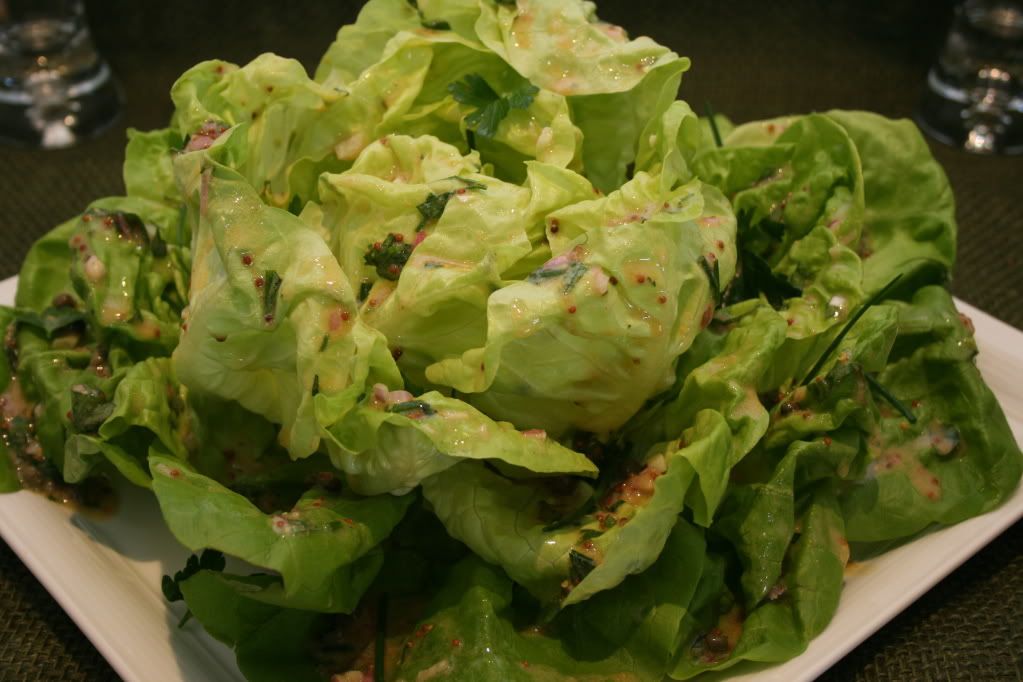 Very simple and elegant salad, perfect for entertaining my family who will otherwise get really bored with the same salad dressing. I honestly think that
Thomas Keller
is a brilliant chef. He always able to turn a very simple recipe into edible art, visually beautiful and delicious.
I was flipping through the pages of his book
"BOUCHON"
and this salad really caught my eyes, it is visually beautiful (you know what I mean if you see it in the book) nothing compare to mine. The way he stacked and arranged the bibb lettuce was pretty amazing, I couldn't get it right, no matter how hard I tried. What intrigued me about this salad was the use of tarragon in the dressing. I really like tarragon more then any other herb in the world. I didn't have to think to much, always have butter lettuce in my refrigerator, so I made it!. The dressing was pretty easy to make as long as you have fresh tarragon, shallots, chives, Italian parsley, chevril leaves, lemon juice, red wine vinegar, Dijon mustard, and canola oil. Pretty simple right, now you can have both very beautiful and delicious salad. I hope you will like this as much as I do!