FRANCE, MY KITCHEN MY WORLD
What a great country to pick,
Lauren
Thank you....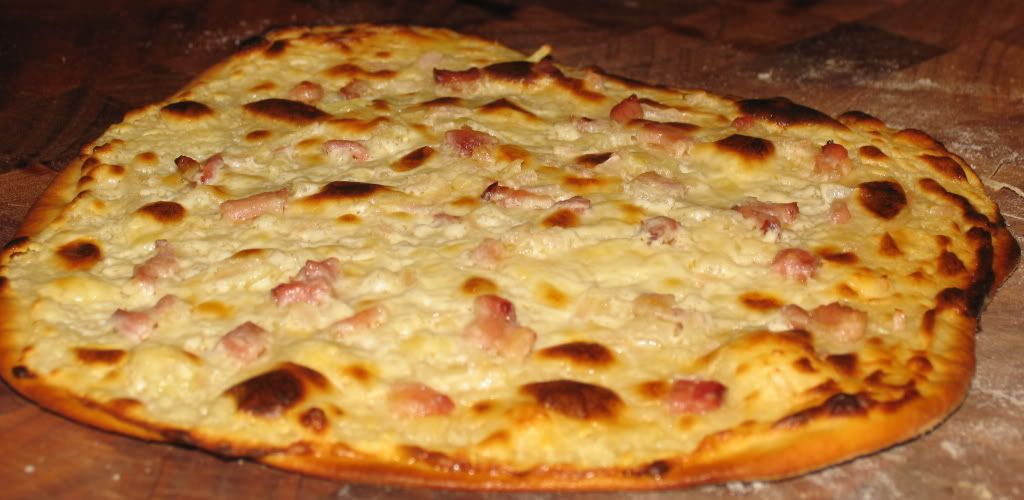 This Alsatian specialty has become my family favorite over the years. I am very sure soon, it will be yours as well. Give it a try, you'll know what I mean.
Recipe from: Country Cooking Of FRANCE
Pate À Pain:
1⅔ cups/200 gr flour, more as needed
½ tsp dry yeast
½ tsp salt
6 tbs/90 ml lukewarm water
1 egg
1 tbs olive oil
Prepare the mixer with the dough hook attachment. Mix the flour and salt in a mixer bowl, make a well in the center, pour water into the well, sprinkle the yeast on top, and leave for 5 minutes, or until the yeast is dissolved.
Mix the egg, and oil with fork, add them to the water/well. Knead with the machine on a lowest setting, until the dough is very elastic.
Transfer to a large lightly oiled bowl, cover with plastic warp. Let rest for 45 minutes to an hour.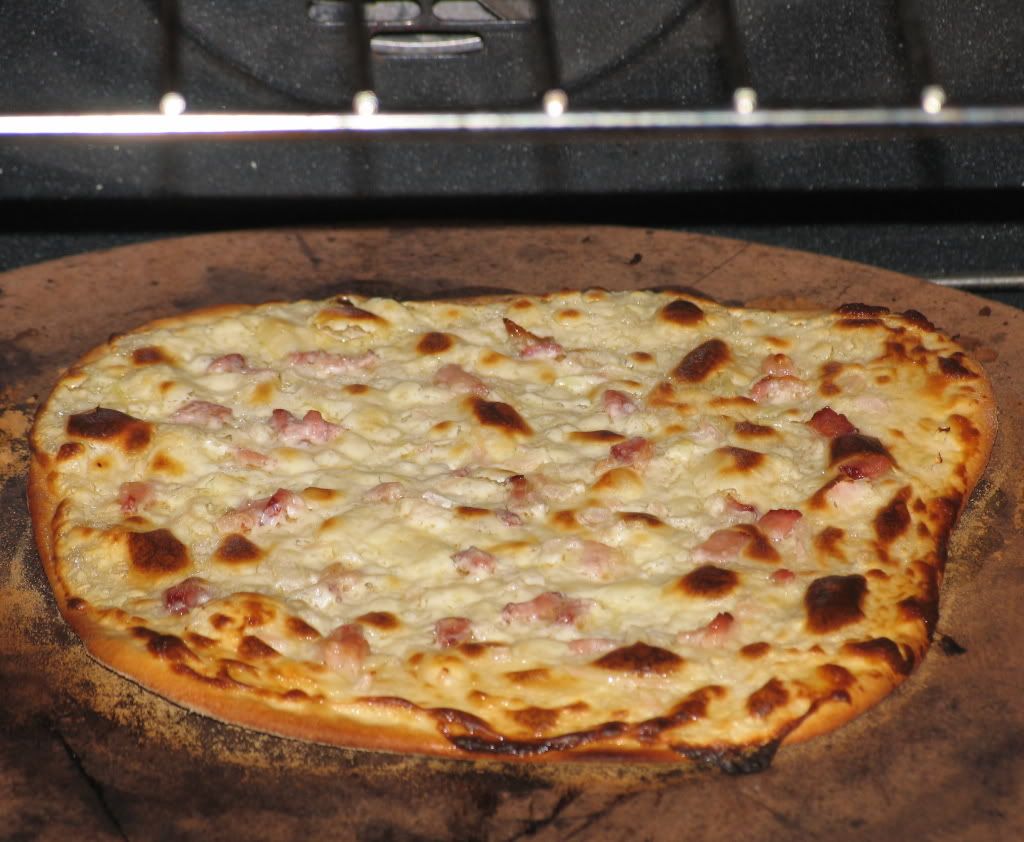 If you have baking stone at home, it will make a whole lot different in taste. Baking stone is inexpensive and are available in more cooking store. If you bake a lot of bread, or make a lot of pizza during the week end, I think it is a good idea to invest one, it's priceless!
Topping:
1 tbs vegetable oil
1 cup/250 ml Crème Fraîche
2 onions, very thinly sliced (I only used 1 onion)
6-ounces/170 g piece lean smoked Bacon, cut into thin
lardons
freshly ground black pepper
Preheat the oven to 425⁰F/220⁰C. Brush a baking sheet with vegetable oil.
When the dough has risen, knead lightly to knock out the air.
Roll out then pâte à pain into a thin rectangle (12"x15"), transfer onto baking sheet. Spread the crème fraîche almost to the edge of the dough. Scatter with the onion, top with the Bacon

lardons

, and sprinkle with black pepper.
Bake for 15 - 20 minutes.
Transfer tart to a wooden board, cut into square. Serve immediately while it is hot.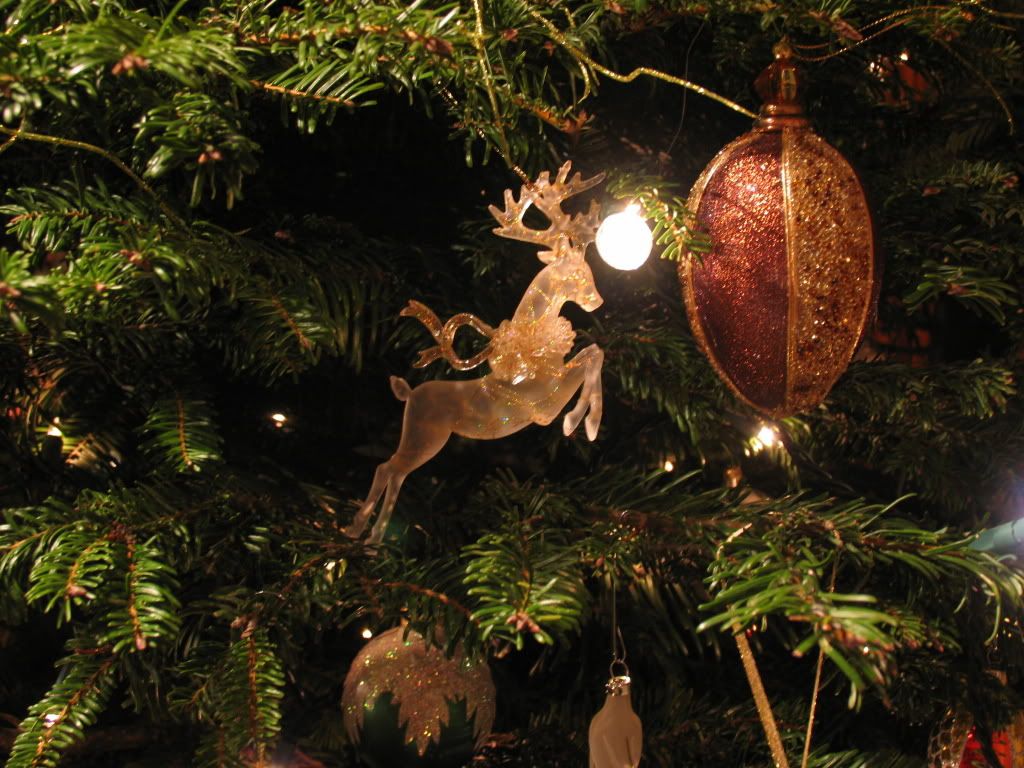 Enjoy!
Oh, don't for get to visit
MKMW member
to see what French dishes they are preparing for this week.