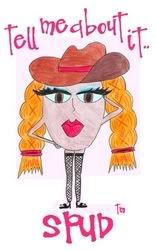 So, submit any of your potato dish/dishes, don't forget to include
the logo
and
a link to the rules and regs
in your post. Better yet, why not join the
Potato Ho's
event (it's only once a month) for the delicious recipes and for the fun.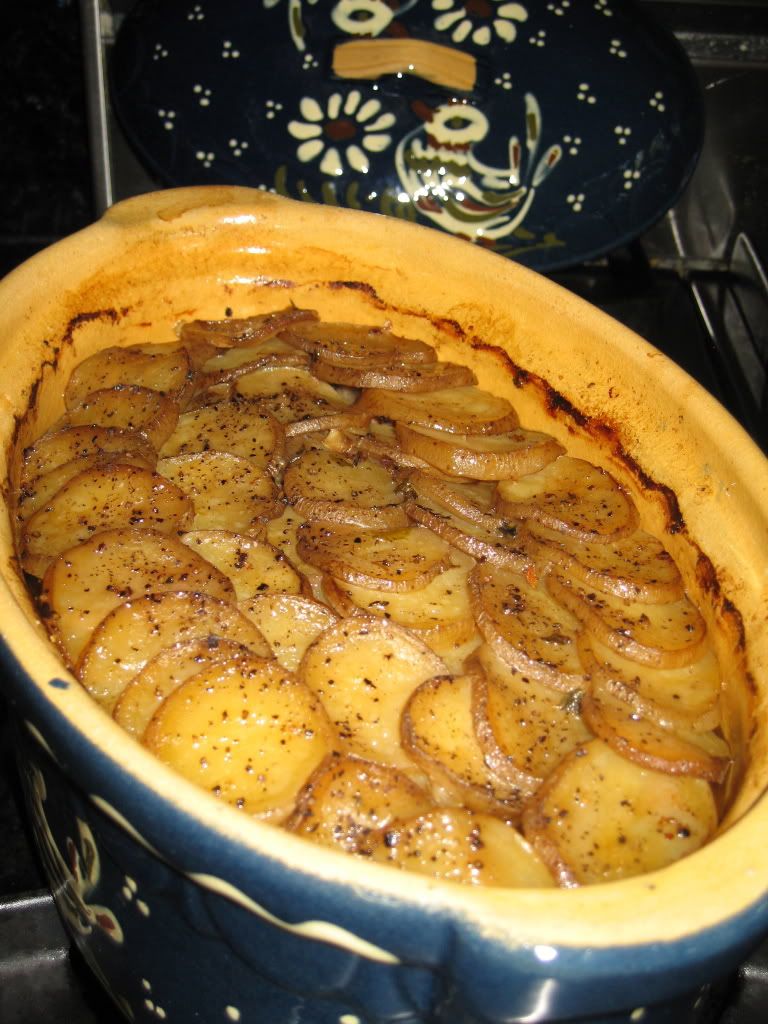 BAECKAOFFA/BACKOËFE
is a potato-meat layer dish, traditionally baked in an earthenware specialty from
Alsace
. Please visit
here
for more information.
Recipe From: The Country Cooking Of
FRANCE
1½ pounds/675 G boneless pork loin, cut into cubed
1½ pounds/675 G boneless lamb shoulder, cut into cubed
1½ pounds/675 G boneless chuck, cut into cubed
2 tbs lard or vegetable oil
1 pound/450 G onions, thinly sliced
4 pounds/1.8 kg baking potatoes, peeled and thinly sliced
salt and pepper
2 cups/500 ml water, more if needed
Marinate:
2 carrots, thinly sliced
2 onions, thinly sliced
1 large bouquet garni*
2 garlic cloves, crushed
1 bottle/750 ml dry white wine (I used Riesling)
1 tbs vegetable oil
Put the meat in the large bowl, add the marinade. Cover the bowl with cling plastic wrap, and marinate for 12 - 24 hours.
Take the meat out of the refrigerator, lift out the meat meat one by one with a kitchen thongs, place on a separate bowl, set aside. Strain the marinate-liquid and discard the vegetable.
Preheat the oven to 325⁰F/160⁰C
Heat the lard or vegetable oil in a large flameproof casserole dish, add onion slices and cook until browned.
Take the casserole dish from the heat, spread half of the potatoes over the onions, sprinkle with salt and pepper. Transfer the meat into the casserole dish, top with the remaining potatoes, pour the marinate-liquid, add enough water just to cover the meat-potatoes. Season with salt and pepper.
Bake in the oven for 1 to 1¼ hours, or until the meat and potatoes are tender.
*Bouquet garni: mix of thyme, parsley, bay leave.