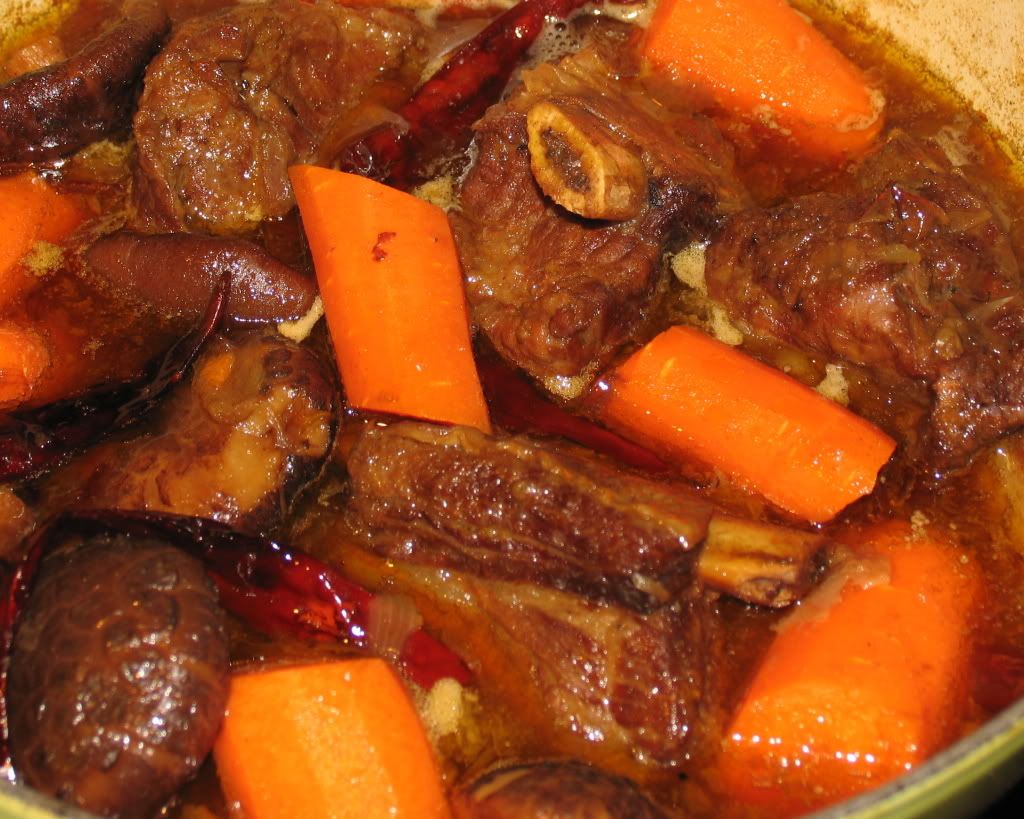 The minute I saw
this recipe
, I knew I had to try to make it. As always I put a little tweak by added dried chile peppers, not that I don't like the original recipe, it was more of my addiction to spicy food. As
Mark
(oh gosh, he's so talented) also noted on his post, the original recipe suppose to have ginger and Asian pear. I passed on the Asian pear (though I love this fruit very much, not that keen on the idea of cooking it) but, I did put ginger to zing it up!
Unlike
Mark
, I didn't use my pressure cooker, I don't mind the wait for the long braising process, plus I have the time and it was one of those easy relaxing Sunday cooking.
Everybody in my family was at home, everybody was with their on laptops sitting in our family room adjacent to my kitchen. The smell made our stomach rumbles, even our dogs got very excited. Somehow, they knew that they would be part of our Sunday lunch. Yes, they waited for the bones...
I made this
Kalbi Jim
, as soon as I got up in the morning, then barely simmered the the ribs for hours (almost 5 hours) then, added shitake mushrooms and carrots for the last hour of cooking. By 1 o'clock we had our delicious lunch. It was heavenly, and we ate it with Japanese rice!