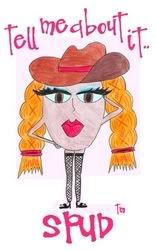 will be the host for this month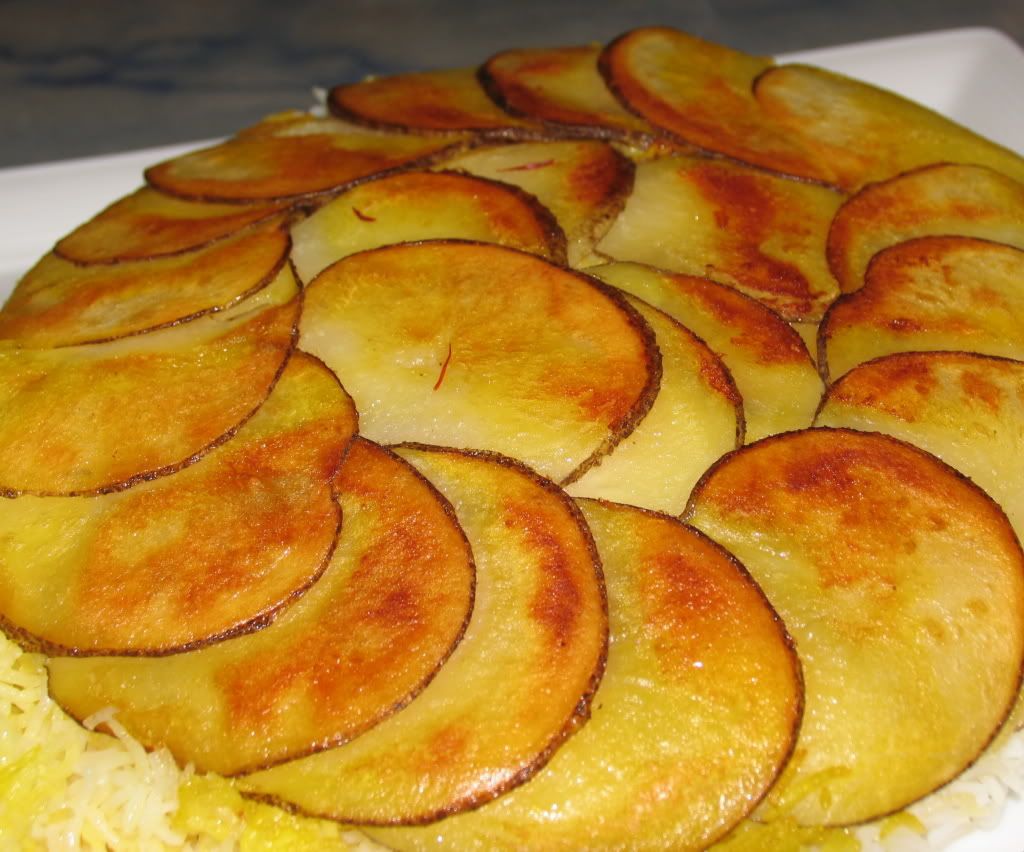 This time I want to share my passion for Persian dishes. When I made this rice, my family was already waiting with plates in their hands, I felt so bad and couldn't concentrate to take photograph, so as you can see it is quite a simple looking rice, but I can assure you that taste so delicious that you almost don't need anything fancy to accompany this rice.
I first learn to make this rice (with potato) years ago, when I met my sister's husband family. The parent are Iranian and the father is extremely a good cook. So, he always make this rice in every family gathering. He taught me how to make it and I've always use his recipe ever since .
Pomegranate are in season, and I am so happy that I have quite a few of these exotique fruits in my garden.
Koresh-e fesenjan ba jujeh
(Pomegranate Khoresh With Chicken)
New Food Of Life: Ancient Persian and Modern Iranian
Najmieh Batmanglij
Ingredients:
2 large onion, thinly sliced
2 pounds chicken leg
3 tbs oil or butter
2 cup shelled walnut, finely ground
2 tbs sugar
1/4 tsp ground saffron, dissolve with 1 tbs hot water
1 cup chopped butternut squash
1/2 cup pomegranate paste, dissolve in 1 1/2 cup water,
or 2 1/2 cup fresh squeezed pomegranate juice
salt, to taste
2 tbs fresh pomegranate seeds
Brown the onion and the chicken in a dutch oven, add the diluted pomegranate paste. Add the ground walnut, sugar, saffron, and butternut squash. Stir to coat all ingredients. Cover and simmer gently for 1 hour to 1 1/2 hours. Stirring from time to time to prevent the nuts from burning. Add water if necessary or if you find that the juice is too thick.
Transfer to a serving dish and garnish with fresh pomegranate. Serve with rice.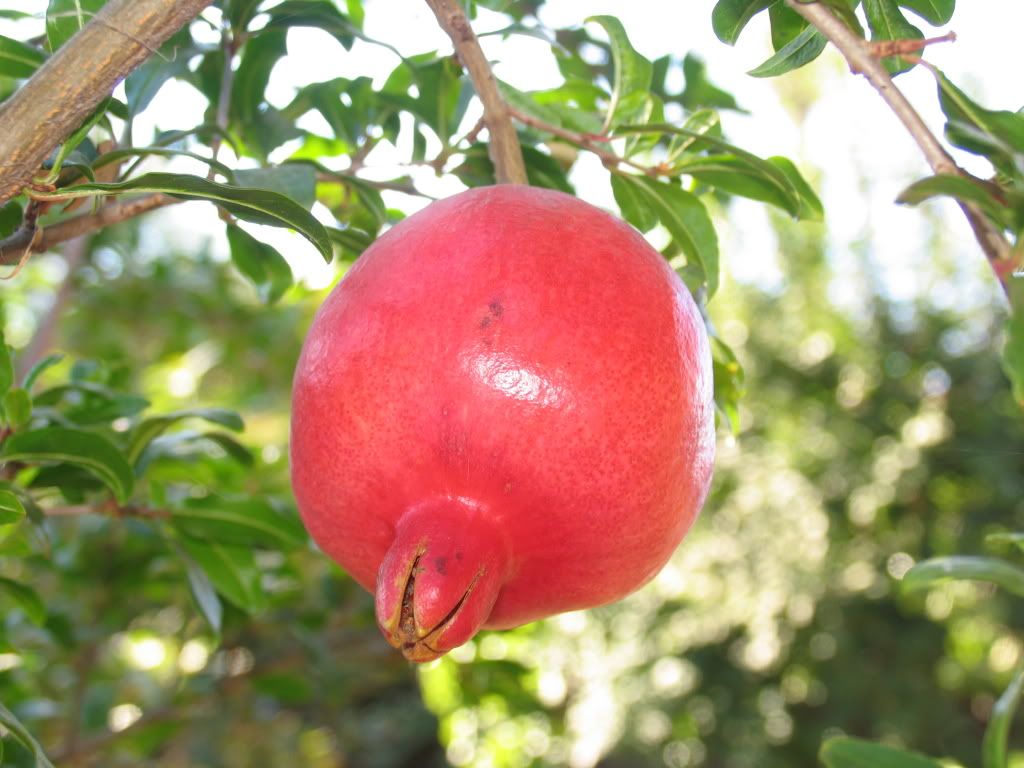 I picked one to garnish this delicious Chicken fahsenjan. I also like to sprinkle it in my salad.
My husband and my son, they both love to eat it just like that.
And, oh I think I made the
perfect
dessert
to complete this meal.