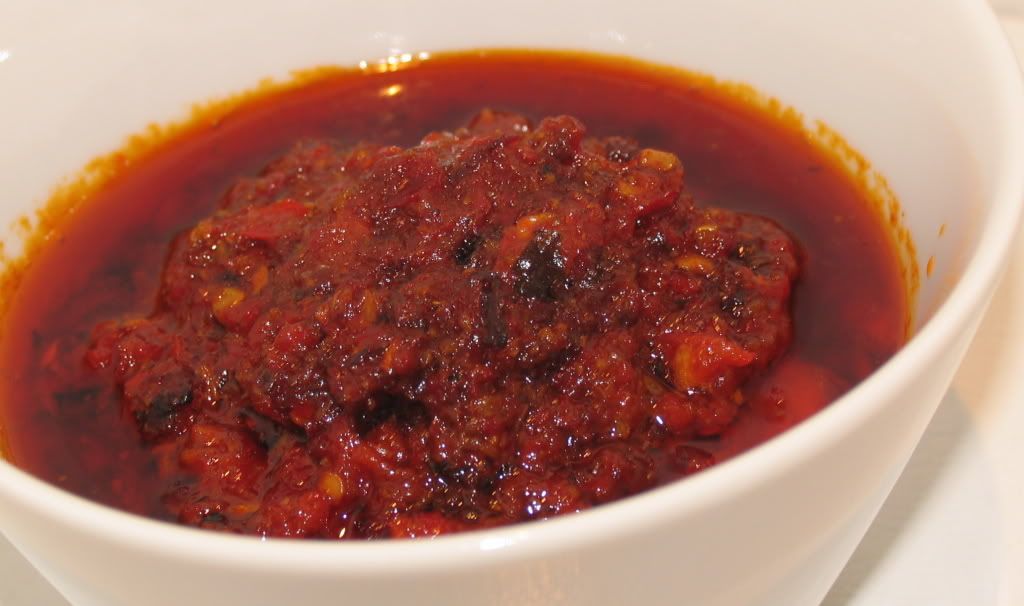 When I was in college in East Java I rented a room in the house full of student that came from different island in Indonesia. Every day we would take turn to cook. It was a great way for us to save money and also had a decent meal everyday. It was here that I've first tasted how good food from Sumatra,
Kalimantan
and Sulawesi as well as from Java.
One thing that I couldn't forget was this
chile
sauce from Java. We served it everyday as a companion to every single meal. The recipe was given by my Javanese friend that she
inherited
from her mother. So, here is the recipe!

Ingredients:
3 shallots, roughly chopped
3 cloves garlic, chopped
3 large tomatoes, quartered
3 tablespoon canola oil
1/2 tsp Indonesian shrimp paste
1 tbs Javanese palm sugar
salt
Heat the skillet over medium heat, add 2 tablespoon oil, then shallots, garlic, c
hile
, shrimp paste and tomatoes. Fry until a little bit brown at the edge of the shallots. transfer to a plate to cool. Once cooled, transfer to mortal and pestle, add the Javanese palm sugar and salt. Pound until smooth. If you don't have mortar and pestle, you can use food processor and process until smooth. Scrape sambal paste back into skillet, add the remaining 1 tablespoon oil, and fry over low heat for another 5 to 10 minutes, or until the sambal is slightly thicken.